I said I'd never make these again after the last time (see this Chocolate Cake Pops post for the recipe), but they are so appropriate for kids! I knew I'd be seeing my niece and nephew this past weekend and attending a friend's birthday party where there would be kids, so I made them again and were once again a hit! They are pretty time consuming, but it's worth the look on the kids' faces. Really!
How-To:
1. Make cake according to cake mix directions, bake, and wait until cooled.
2. Place baked cake in a large mixing bowl and crumble.
3. Spoon approximately 2/3 of the canned frosting into the cake and mix altogether until moist enough to hand roll into balls.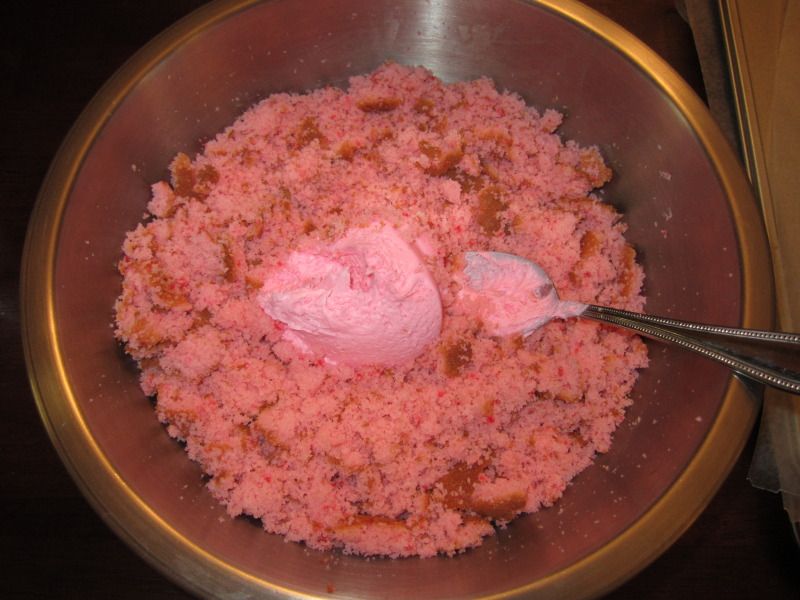 4. One by one, hand roll a cake ball approximately the size of a golf ball and place on waxed paper lined baking sheets. When one baking sheet is filled up, place it in the refrigerator while you continue to make more cake balls onto the 2nd baking sheet. I made about 44 cake balls.
5. When you're finished making the 2nd tray, swap places with the 1st tray in the refrigerator and melt the candy melts. I find that microwaving them in a deep, tall mug works better than a shallow bowl.
6. Get your lollipop sticks ready, and dip one about 1/2" deep into the candy melt and plunge it directly into the top of the cake pop. Continue doing this until each cake ball has a stick in it.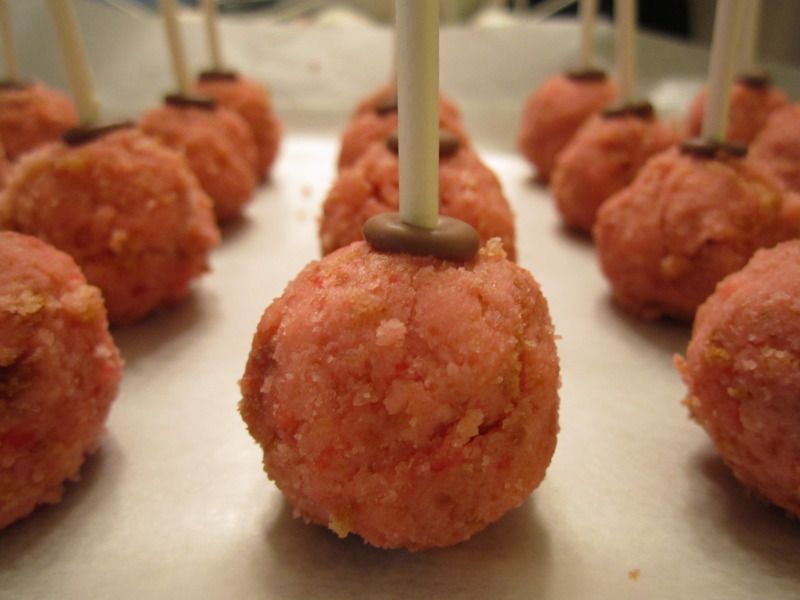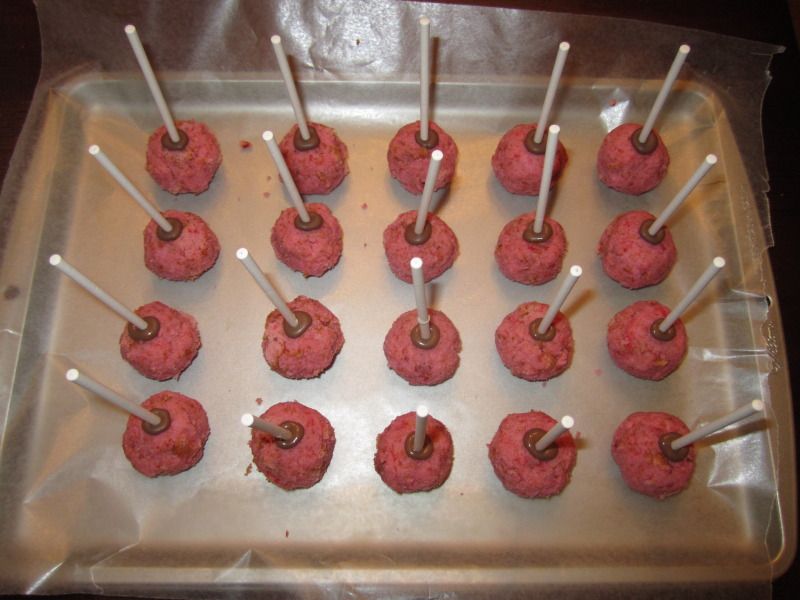 7. Then hold a cake pop by the stick and plunge the cake balls into the candy melts. Tap off excess drippings and store upright in a styrofoam block. If you choose to put a decoration on top (like sprinkles), do so immediately because candy melts harden and dry quickly. Continue dipping each cake pop until you can't take it anymore! (I say this because at least 25% of mine break apart during the dipping process, and thus resulting in a cake pop that can't be saved. I ended up with 30 good cake pops.)
Ok... I couldn't resist and ate 3. They tasted better than the chocolate ones!